"You've been working for a while. When are you retiring?" Thangaprasad got tired of these questions. But he never showed his irritation. "Life moves so fast. I am 69 years old now. It's been a while since I retired," he would tell everyone laughing.
The life of this retired Deputy General Manager of SBT in Thiruvananthapuram is a testimony of how to beat an illness and live life to the fullest. He is a cancer survivor. He was suffering from two types of cancer. One of his kidneys was also removed.
"When I started running, the cancer also realized that it was useless to fight me and left me," he says.
He was diagnosed with cancer twice. In 2013 he had a kidney infection and had to have a kidney removed. The very next year he was diagnosed with prostate cancer. And in 2017, he was again diagnosed with prostate cancer.
Such people are usually known to be cautious and do not venture outside their homes. But Thangaprasad had a different idea. He decided to run away. Perhaps it can be said that he has resumed his childhood habit.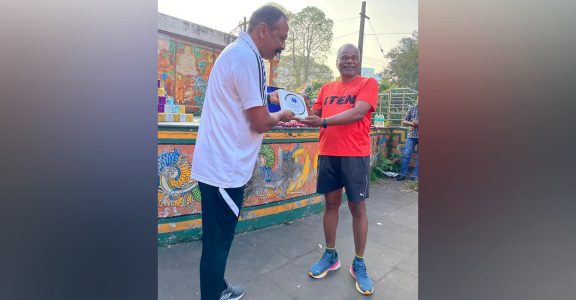 He would reach the Thiruvananthapuram Chandrasekhar Stadium at 6 am. And it would run 25 rounds. Initially, he was not able to cover even 10 rounds. Now he can go up to 25 rounds, up to 10 kilometers.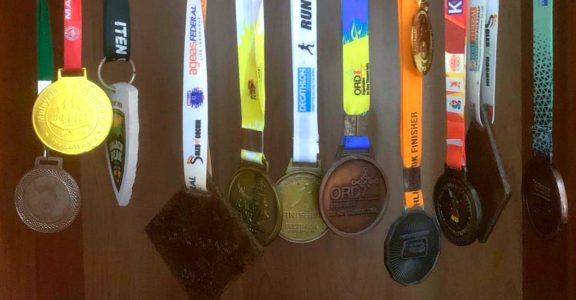 He also has an old running back story to share. In 1972 he participated in the 10 km Kerala Marathon organized at Kollam Fathima Mata National College and won brilliantly. Although he participated in several other long-distance running competitions, that chapter of his life began to fade once he became an employee of a bank. When he was diagnosed with cancer, he realized that lack of exercise was one of the reasons for cancer. He decided to start running again with the permission of his doctors. He continued his treatment and took medication regularly.
"Maybe I was a former athlete. But our body has forgotten all that. Today I am an ordinary man. So we started with the basics." That was his advice. So he started running. Gradually, his health began to improve, along with his self-confidence.
He realized that the disease was slowly leaving his body. Even now he lives cautiously. When he decided to participate in a mini-marathon, his family forbade him. But he began to strengthen his mind. In Kochi and Bangalore, he participated in four half-marathons. He coldly ran a distance of 21.1 km. At the Kerala masters meet in the long distance running competition, he won gold and silver. He is eyeing the entire Delhi Marathon to be held on February 26. He would cover 42.2 kilometers. He is currently training for that marathon.
According to Thangaprasad, indigestion caused his cancer. After retirement, there was a change when he started running in his second year. Running helps every cell work and increases muscle strength. All memory and attention restored. "My asset is a strong heart and muscles," he says.